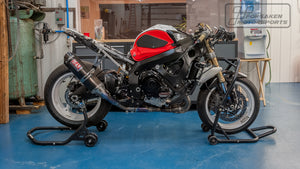 GSX-R600 Triple Clamps Project Next up. some triple clamps for the Suzuki GSX-R600.  The one we have right now is the older generation but after co...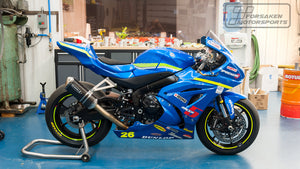 2017 Suzuki GSX-R1000 Triple Clamps Very cool !  We were lucky enough to get a pre-production 2017 Suzuki GSX-R1000 in the shop for a few days,than...
2017 GSX-R1000 Linear Link We will do some tests on the brand new GSX-R1000 with a brand new linear link.  We are hoping it will improve traction ...